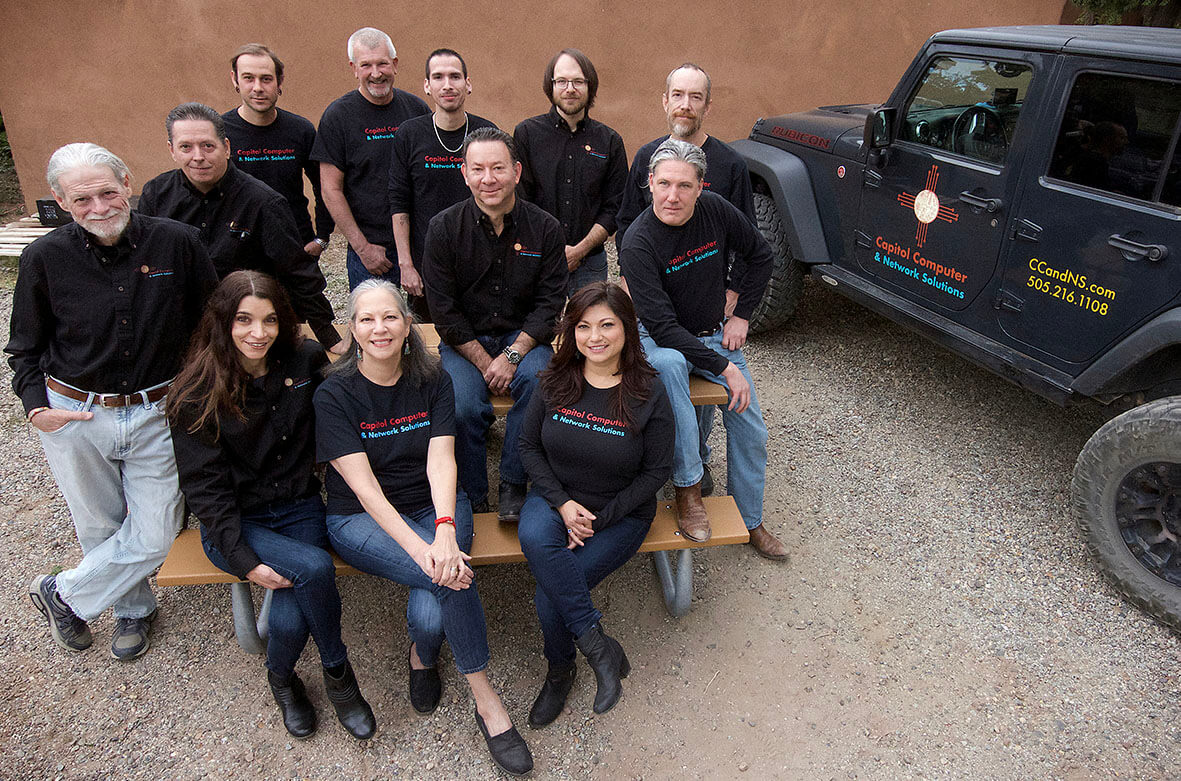 Ready For Anything
Our team of experts have over 100 years of combined experience in the IT field. We will tackle any job, big or small, simple or complex, and will wield the full complement of our expertise to ensure the best results for your project.
Custom Solutions For Any Project!
We know there is no "one size fits all" or cookie-cutter approach to meeting your needs so we live and work by the following credo: Provide the right service and best results to each client.
We are your Team of Experts and your Neighbors
Our Story
Located in the heart of Santa Fe, New Mexico, Capitol Computer & Network Solutions was founded by Santa Fe native Eric Montgomery, as 180 Networks LLC in 2004. Eric initially worked out of his home and visited local residents and businesses to help them with their computer and networking needs. 180 Networks grew steadily over the years and eventually Eric saw the need for a bricks-and-mortar shop where people could bring their computers for repair. Thus was born Capitol Computer of Santa Fe in 2012. Both 180 Networks and Capitol Computer of Santa Fe continued to grow based on personal and customized service delivered by highly trained technicians. In 2014, Stephen Resnick purchased both businesses and combined them into Capitol Computer & Network Solutions (CC&NS).
World Class Experience
With many years of collective business and Information Technology (IT) experience at our fingertips, we strive to maintain a boutique and personal feel while expanding our range of services to both business and residential customers. We are not just a bunch of computer techies who crawl out from under a rock, speak in a language you can't understand, fix your computer, and then disappear into the shadows, but rather we are really great people who enjoy getting to know you, your wants and your needs, and then finding the right approach to dealing with your technology issues. We can fix any computer and we can help you with any aspect of your wired or wireless network. Our customer service is unparalleled and we will work tirelessly and creatively to ensure that all your technology needs are met.
Your Security And Privacy Are Paramount To Us
At CC&NS we want you to feel comfortable walking into the shop anytime to ask questions, browse our equipment, check out our shop, or just hang out with us. Also, you should know that when you leave your computers, laptops, or tablets with us for repair, your personal and private information is kept safe, secure, and confidential. We service both PC and Macs and carry only the best quality equipment and accessories.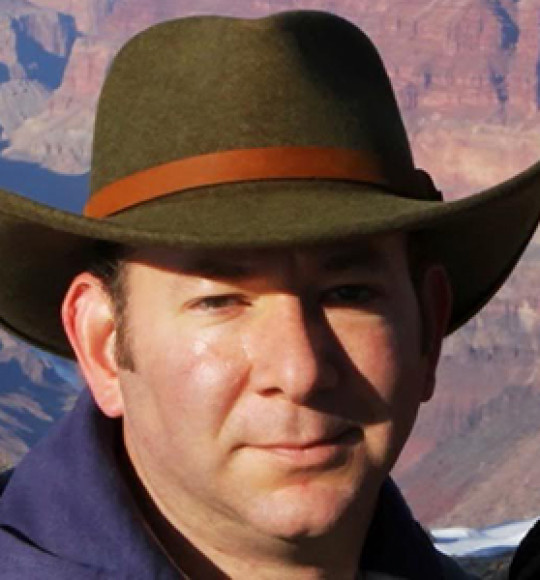 Owner and General Manager
Steve brings over 25 years of global pharmaceutical and biotech finance, strategy, R&D, and marketing experience to the company. He served as Chief Financial Officer of several global R&D organizations. He brings his vast knowledge to ensure the best solutions for the needs of our residential customers and business clients. Steve builds his own high-performance computers and servers and designed and deployed his first network in 2001. When not "relaxing" with technology, Steve is an avid furniture-maker, hiker, and mountain biker. Steve earned a B.S. from Cornell University and an MBA from Carnegie-Mellon University.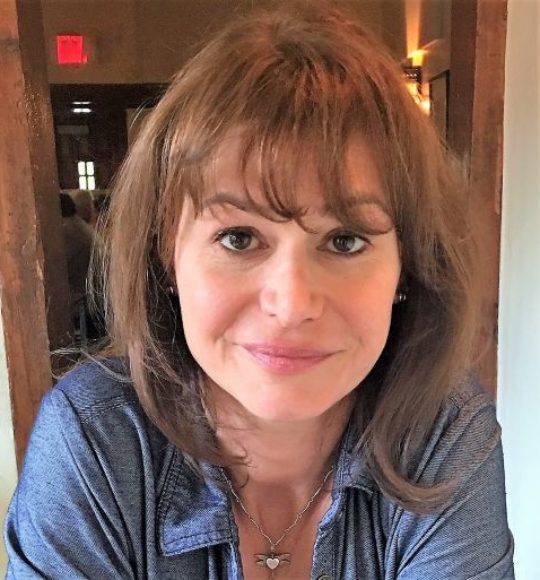 Owner and Director of Operations
Bio Coming Soon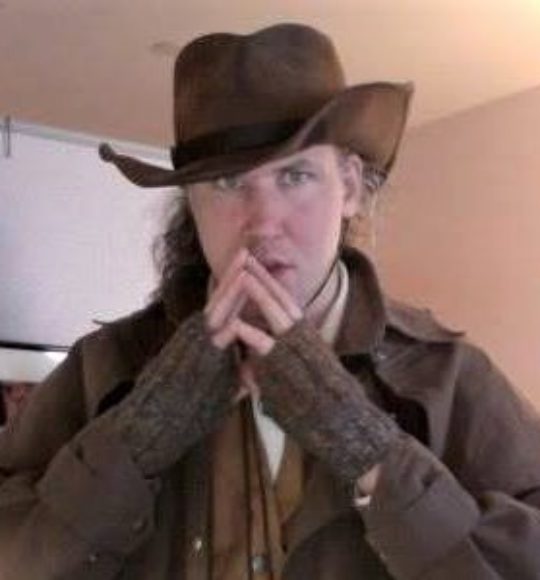 Manager, Shop Technical Services
As Capitol Computer's resident Console Cowboy, Brian brings not only over 25 years' professional technical expertise, but also the ideals of ethics and fair play epitomized by the American cowboy. And the fashion sense, too, of course. On his days off, he often exchanges his cowboy boots for hiking boots, kayaking boots, or winter mountaineering boots. Once upon a time, he dreamt of wearing astronaut boots. On his days on, his breadth of experience means he'll ride night herd if he doesn't fix your computer in Eight out of the gate.
Senior Technician - Field Services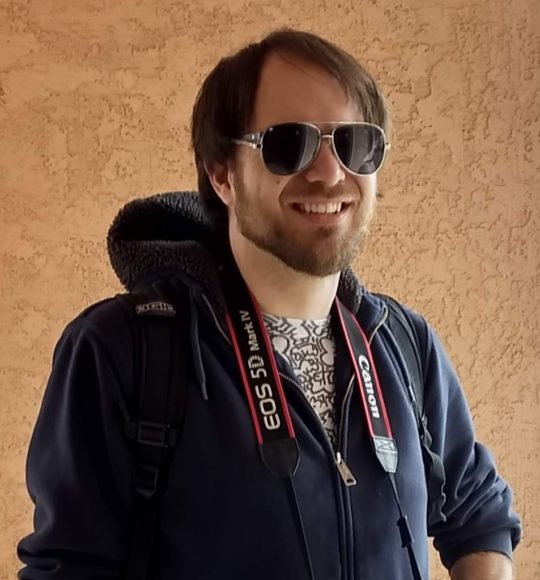 Senior Technician - Field & Managed Services
Tony is a transplant to Santa Fe, originally from Colorado. He has a bachelor's degree in mathematics with a focus in physics, and after building custom computers and providing volunteer desktop support for nonprofit organizations for several years has begun a formal career in technical support with Capitol. Along with technology and science, Tony enjoys gardening, cooking, camping, and sci-fi/fantasy novels